Hello everyone! I'm back today with a face and nose contouring tutorial.
This is suitable for faces with less dimension or if you wish to look more tan. I have to admit that I over applied on my face for the purpose of this tutorial.
Choose a colour that is 1 or 2 shades darker than your skin tone, do not go overboard with it even though you want to look as slim as possible.
BEFORE
AFTER
You may or may not have realised, but none of my pictures in the blog are edited. I post them as-is because I find that it's the best way to demonstrate the looks I have without altering them with photoshop.
My cheeks are quite defined so usually I will just lightly contour my face with a light matte bronzer. It is important to use a matte powder for contouring because you do not want to enhance the puffiness of the contoured area.
My face certainly looks slimmer and my nose is also sharper in the AFTER photo.
Here are some of the tools I used:
Close Up
To begin with, use a big tapered brush and lightly blend across your face in a shape of 3. Just like the photo, it would be across the forehead, underneath the cheek bones, and underneath the jaw line.
If you have protruding jaw or if you want your face to look shorter, bring the colour to your chin as well.
Use a pointed smaller brush, in this case I used F35, and blend the dark colour on the side of your nose. I start from the tip of my eyebrows and blend downwards. Make sure you use a lighter hand on your nose than the side of your face.
Remember to not create a stark line. Otherwise you will end up looking like this: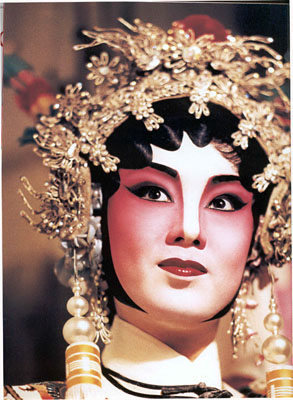 That's all for today! Leave a comment to share your tips and tricks on contouring :)